Building the Foundation
for Healthy Smiles
A Dental Home for Kids
SERVING: DENVER | CENTRAL PARK | NORTHFIELD | PARK HILL | MONTEBELLO
GREEN VALLEY RANCH | COMMERCE CITY | THORNTON | REUNION
Welcome to Northfield Pediatric Dentistry
Seeing big, healthy smiles is what drives us to excellence every single day. Dr. Rosalyn Shkolnikov "Dr. Roz" and her team believe that introducing a child to dental care should be a fun and engaging experience. At Northfield Pediatric Dentistry in Denver, CO, Dr. Roz strives to make kids and their caregivers comfortable, while instilling confidence in the level of care she provides. We don't stop at simply treating your child's teeth — we want to help your child develop a positive attitude towards oral health that will leave everyone (including us!) smiling.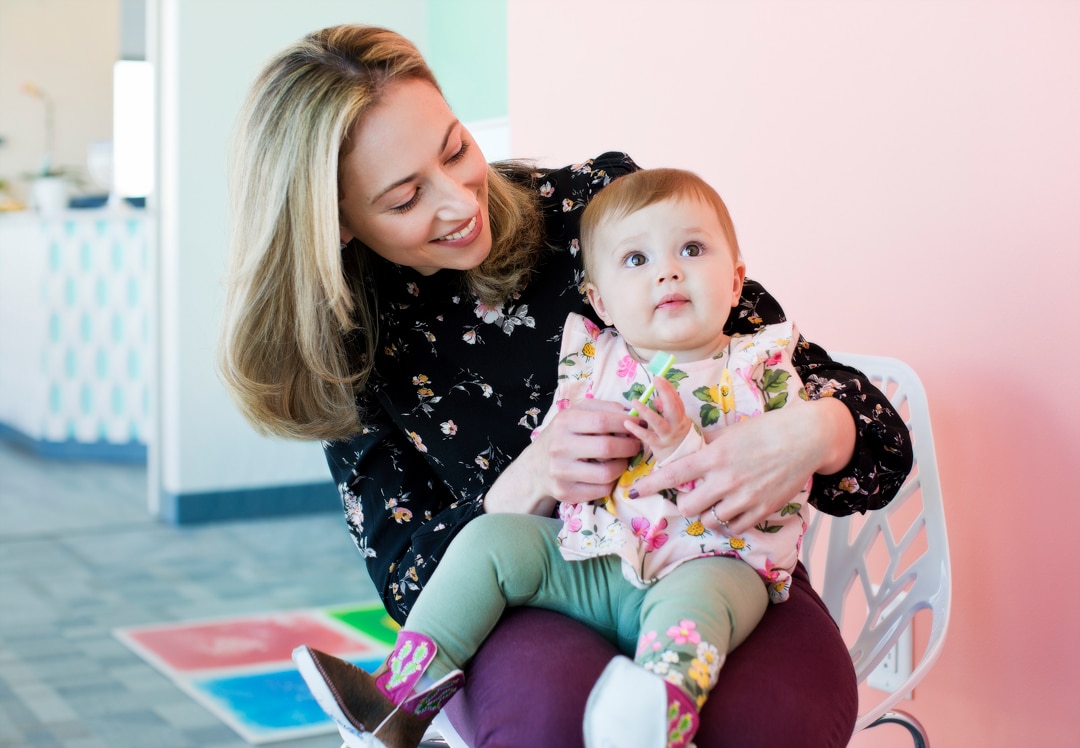 The Difference Pediatric Dentistry Makes
As a board-certified pediatric dentist with years of additional specialized training and experience, Dr. Roz knows how crucial oral health is to overall wellness. Promoting healthy habits is the cornerstone for everything she does at Northfield Pediatric Dentistry. She understands that caring about oral health builds confidence from a young age and can prevent cavities and painful treatments in the future.
Early intervention today leads to fewer missed school days and bigger and brighter smiles tomorrow.

Open Communication
What makes your kid smile? Dinosaurs? Tutus? Dinosaurs in tutus? We certainly want to hear your specific concerns and questions as a caregiver, but our first priority is making each child feel relaxed and comfortable with our team from the very start. Our friendly staff treats each patient like a member of the family by taking the time to get to know them. If that means talking about dancing dinosaurs, we're in!

Establishing Healthy Habits
Dr. Roz strives to be as non-invasive as possible while still delivering the highest quality of care. Educating children and their caregivers on the importance of early preventative care is one of our top priorities. If kids take away one thing from their first visit (besides a super cool toy from our prize wall), we hope it's the fact that taking care of their teeth is a must!

Safety
First
Our team believes that the safety of both patients and staff is of the utmost importance in providing an exceptional experience. Northfield Pediatric Dentistry features an internally built state-of-the-art air filtration system to improve air quality and each room is also equipped with high-power HEPA filters. Our X-ray units are also technologically advanced, providing the lowest dose of radiation possible in dentistry.