Preventative Pediatric Care in Denver, Colorado
Visiting the dentist can be uncomfortable for children, but choosing a pediatric dentist specializing in working with kids can make the process easier and more enjoyable. At Northfield Pediatric Dentistry in Denver, Colorado, we offer several different preventive care services for children, from complete oral exams to teeth cleanings.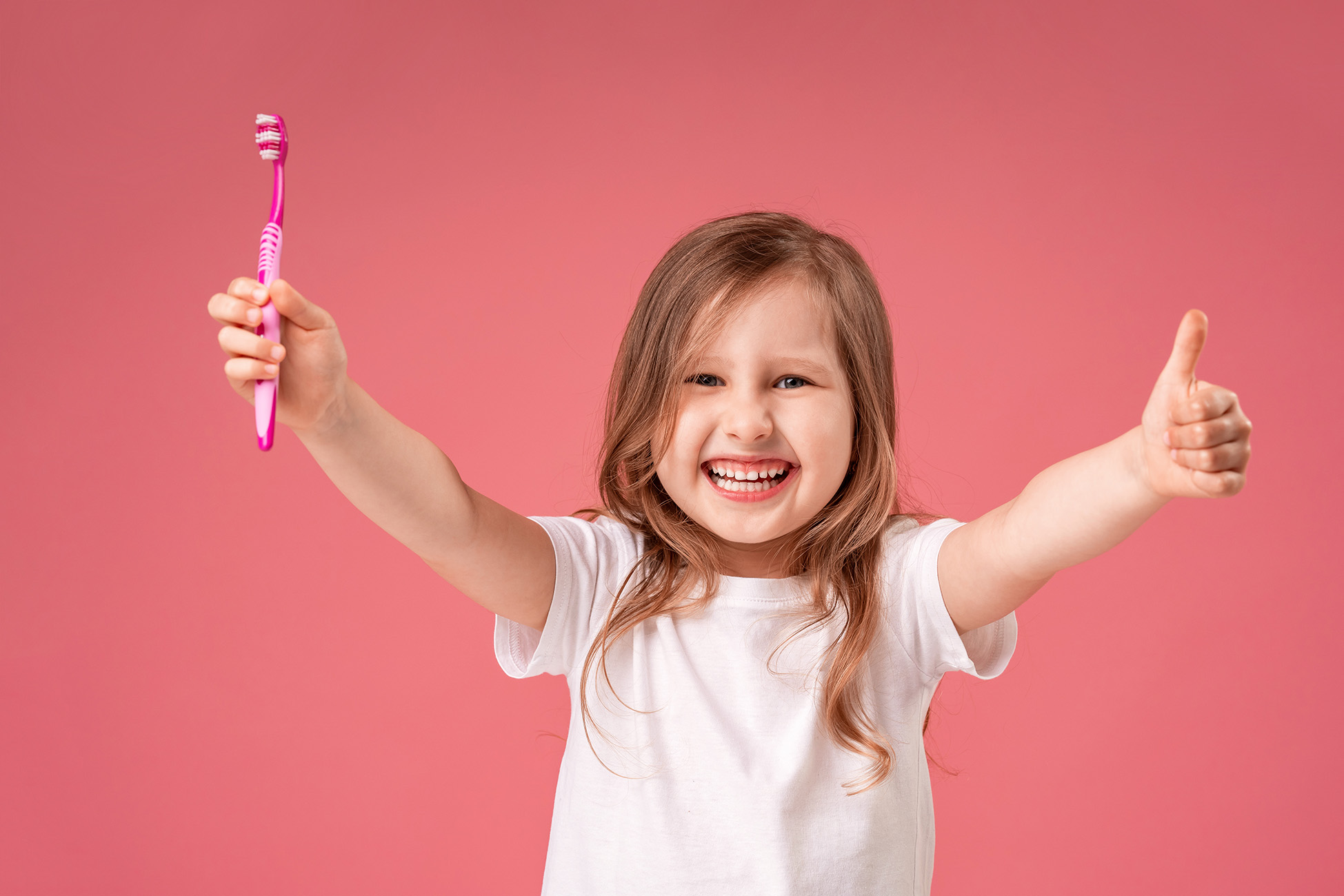 What is Preventative Care?
Instilling good brushing and flossing habits in your children from an early age is a must, and our team is skilled at explaining and demonstrating these concepts in ways they can understand. Our pediatric dental services offer cleanings, exams, sealants, and other preventative treatment options that can also help protect young teeth and reduce the likelihood of early dental issues, as well as identify possible problems that may need to be on your radar to handle when your child is older.
Regular Dental Check-Ups and Cleanings 
Your child's primary teeth may not be permanent, but the habits they learn now will significantly impact how healthy their teeth are later on. Most children should begin visiting the dentist every six months as soon as they have their first tooth or by their first birthday- whichever comes first!  Your dentist will work with you to develop a personalized schedule that considers your child's age and possible risk factors that may indicate early oral health challenges.
Oral Hygiene Practices for Infants and Children 
Children need to learn oral hygiene habits early on to protect their teeth as they grow, and learning from an expert is a helpful way to help them understand the importance of oral care. We also recommend our fluoride treatments for children, which are stronger than other fluoride sources and help make teeth more resilient to developing cavities. Doing this early on can give them a lifetime lower susceptibility to cavities.
Education and Behavior Management 
Although many general and family dentists treat children, they are not all as well equipped to handle the unique needs of children. Choosing a pediatric dentist can be a helpful step in making visiting the dentist as fun as possible for your children during the formative years of developing opinions and priorities about caring for their oral health. Our friendly and caring staff has received extra training in doing so in a manner that children are likely to experience as welcoming instead of threatening, as well as in understanding and appropriately responding to children's behavior and handling their anxieties in an age-appropriate manner. Our office environment was also designed to provide a tailored and comfortable experience with children in mind. 
What Preventative Care Services Makes Northfield Pediatric Dentistry Offer? 
At Northfield Pediatric Dentistry, we offer several preventative dental treatment options to support the health of your child's teeth in a friendly and caring environment. Some of our most popular children's services include: 
Complete exams to search for cavities, evaluate dental growth and development and possible future orthodontic recommendations, and otherwise look for potential problems 
Teeth cleanings to keep children's smiles sparkling while helping them to learn the importance of caring for their teeth before r their adult teeth come in
Fluoride treatments to strengthen the tooth enamel 

Sealants to cover deeper grooves in the molars that are difficult for children to clean adequately 

Digital low-radiation x-rays to safely search for cavities, evaluate bone health and adult tooth development and diagnose disease
Choose Northfield Pediatric Dentistry for All Your Pediatric Dental Needs
At Northfield Pediatric Dentistry, finding the right first dentist for your child is a big decision. Our friendly staff loves working with children and has all the tools they need to help your children become more comfortable visiting the dentist while learning about why taking care of their teeth matters. Contact us today to learn more about why we are a favorite among parents in the Denver, Colorado, area or to schedule an appointment!