Teeth Cleaning in Denver, CO
Pediatric teeth cleanings are vital in maintaining optimal oral health for children. These specialized cleanings are designed to be gentle, effective, and engaging, ensuring a positive dental experience for young patients. As a  specialty office with board-certified pediatric dentists in Denver, Colorado, we want to give your child a reason to smile.
What are Pediatric Teeth Cleanings?
Pediatric dentistry provides oral care for infants, children, and adolescence. This age-specific specialty offers both preventative and therapeutic oral health care. Teeth cleanings are crucial for your child's dental health.  Teeth cleanings help remove plaque, prevent and identify cavities,  and maintain overall systemic health.
Benefits of Teeth Cleanings
Many benefits come with regular teeth cleanings, including the following: 
Preventing tooth decay and cavities

Maintaining healthy gums

Promoting overall oral and systemic health

Identifying and treating dental issues early on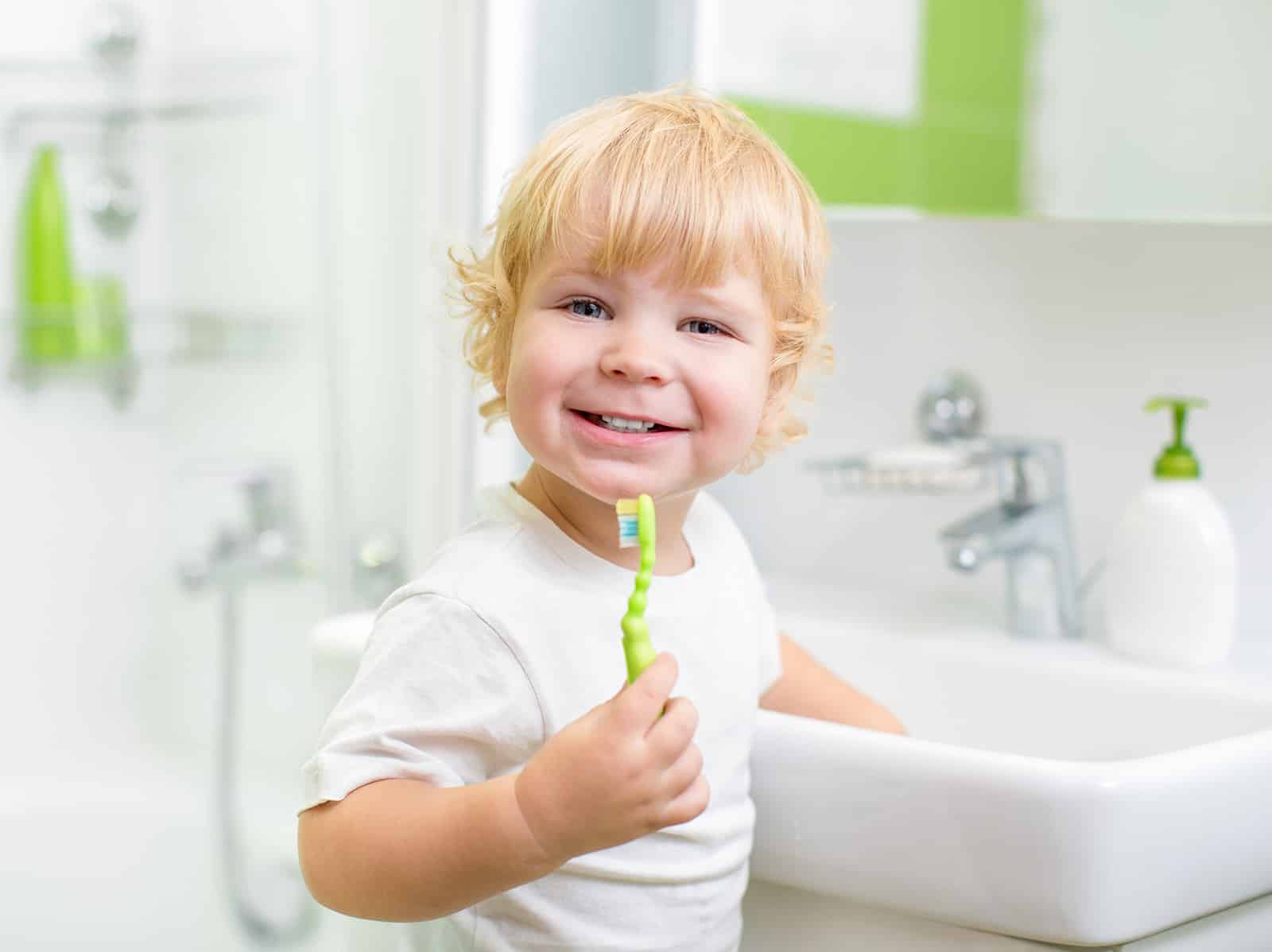 Steps in Teeth Cleanings
First, after you are checked in and have completed the necessary paperwork, your child's dentist will introduce themselves and take any needed x-rays. 

Next, a thorough oral examination will be completed of the mouth's soft tissues and teeth. This is where we check for any abnormalities or cavities. 

The teeth are then cleaned to remove any plaque and tarter present. 

Then, the teeth are polished and flossed.

The final step consists of a fluoride treatment to prevent cavities from forming. 
Younger children may benefit from a toothbrush cleaning for the first few visits with their dental provider before they are transitioned to the dental chair. Your child's dentist will facilitate these visits by demonstrating techniques for teeth cleaning positions in the office that can be later introduced at home. Infants and toddlers are slowly introduced to dental tools which sets them up for success with subsequent appointments!
At-Home Dental Care
To prevent dental issues from arising between appointments, it is important to help your child brush their teeth twice a day. Moreover, regular flossing, at least once a day, is crucial for healthy teeth and gums. Make sure your child sticks to a healthy diet, avoiding sugary and sticky foods and sugary beverages. Limiting milk at mealtime and drinking water in between meals is highly encouraged. Maintaining good oral hygiene as a child is vital for long-term dental health. The earlier a child learns good oral health habits, the more likely they will carry them into adulthood.
Preventive Care Offered at Northfield Pediatric Dentistry
Clean teeth are essential for preventive pediatric care as they contribute to oral health, reduce the risk of dental decay and gum disease, and lay the foundation for a lifetime of good oral hygiene habits.
Comprehensive Exams – 

We search for cavities, evaluate dental growth and development, assess for future orthodontic intervention, and look for potential problems and pathology. 

Teeth Cleanings –

We maintain your child's healthy smile while helping them to learn the importance of caring for their teeth. 

Fluoride Treatments –

This treatment strengthens the tooth enamel, preventing cavities from forming. 

Sealants –

We cover deeper grooves in the molars that are difficult for children to clean adequately. 

Digital Low-radiation X-rays –

We safely search for cavities, assess bone health and adult tooth development, and diagnose disease. 
Dental Cleaning at Northfield Pediatric Dentistry
At Northfield Pediatric Dentistry, Dr. Roz and her team believe that pediatric dentistry should be a fun, engaging, and educational experience. Our Denver, CO, office strives to make kids and their parents comfortable while delivering the best care available in pediatric dentistry. Book an appointment today, and help your child smile brighter than ever!